WELCOMING ALL CHILDREN OF GOD
Hosting retreats is at the heart of our mission at Our Lady of the Fields Camp and Retreat Center. We are open for retreats 12 months per year. Our cabins are all heated, and we plow our snowy roads!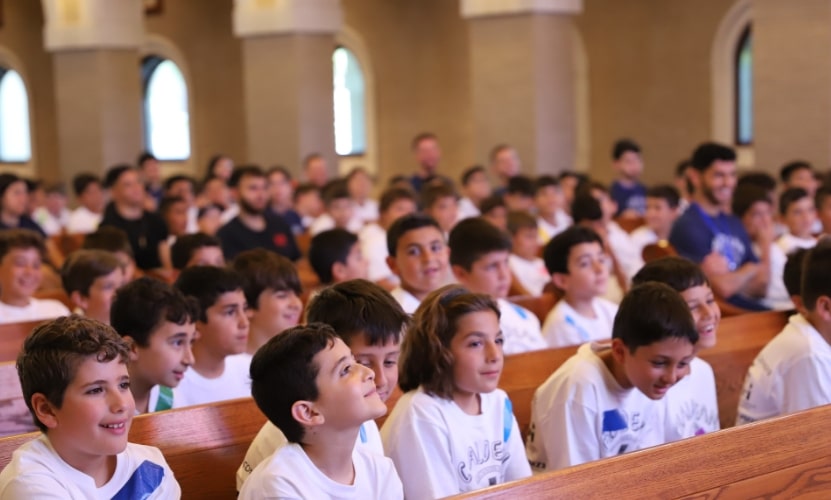 CUSTOMized RETREATS
We realize that every parish group has specific spiritual needs and goals. We are flexible and work with each group to craft the perfect retreat experience for them.
We are able to design and lead a retreat for your group if that is something you desire; you can also create, plan and facilitate your own retreat, while we at OLF offer you support to meet your needs including wi-fi access, audio/visual equipment and robust meals.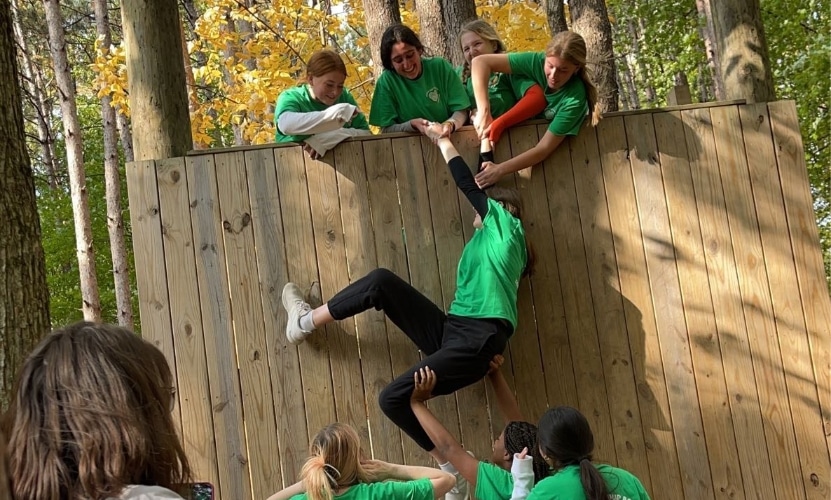 NATURE + ADVENTURE
An important aspect of retreats at OLF is that we try to bring the beauty of God's earthly creation into each program. We have 218 rolling, wooded hills, a 40 acre private lake, and miles of forested hiking trails. Our lake is majestically situated on an east-west axis, so we get amazing sunrises and sunsets every day.
We also use our high and low ropes courses, climbing tower, zip lines, canoes, kayaks, a 28' pontoon boat, and an inflatable "aquapark'' as outlets for our campers' energy and enthusiasm.
At OLF, we offer the best of both kinds of spiritual retreats – a quiet, prayerful experience as well as one with adventure commonly found at youth summer camp environments.
whatever your group is seeking, we can tailor a program to your needs.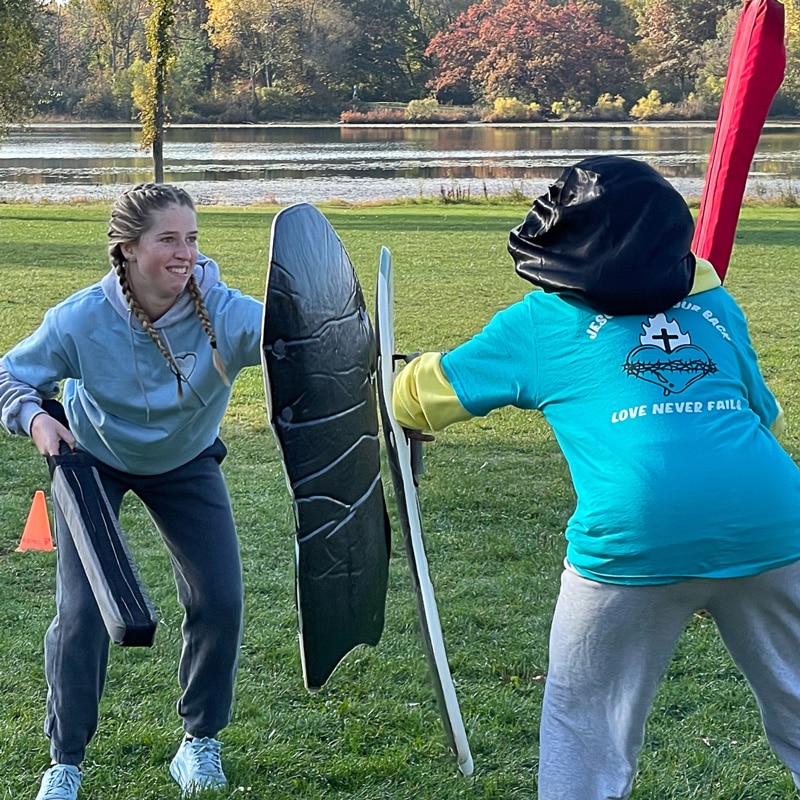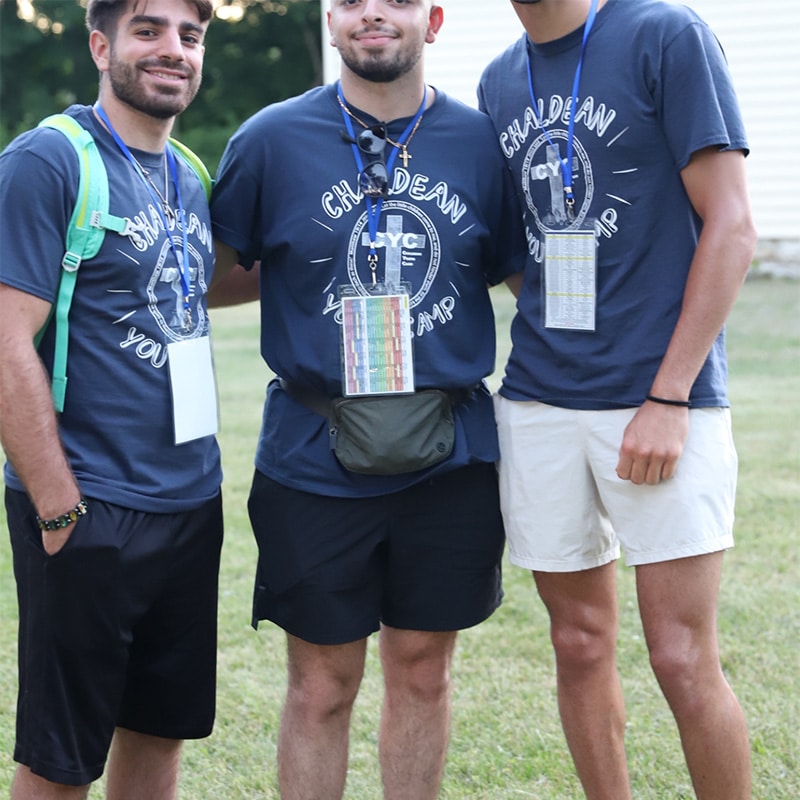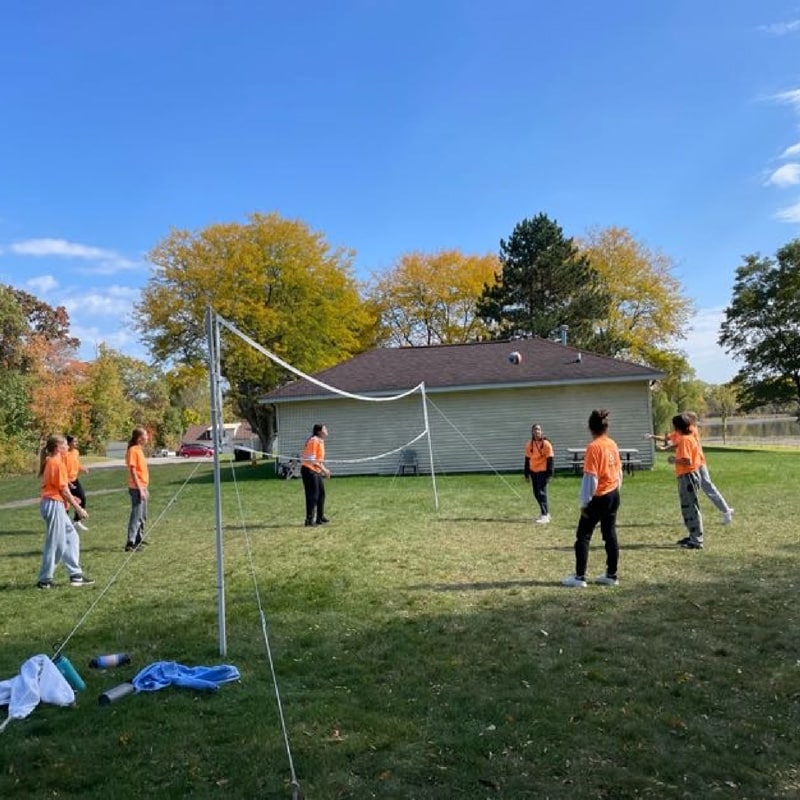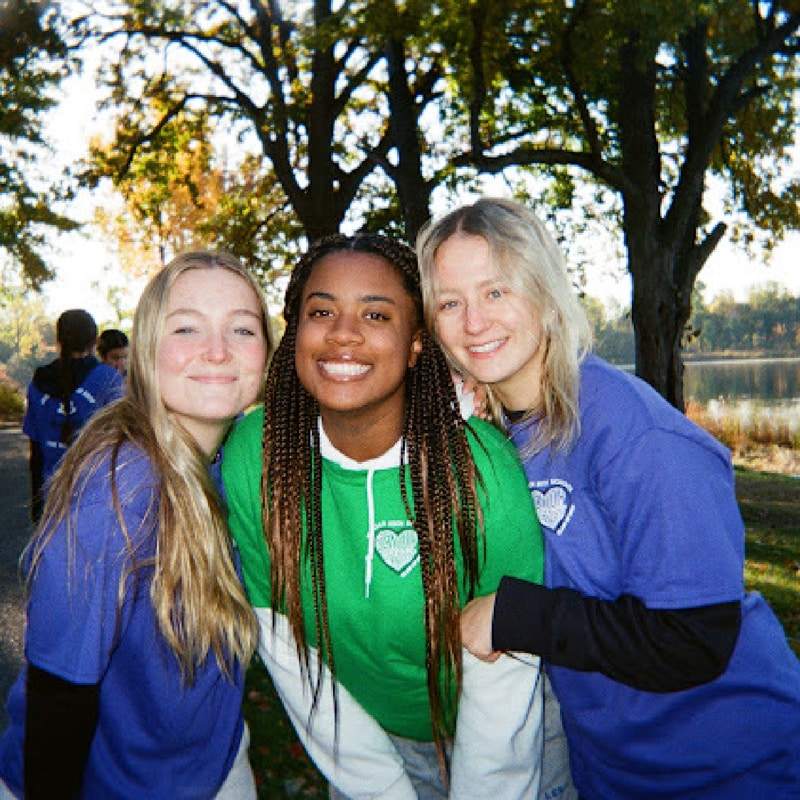 Since we opened in 2018, we have hosted more than 220 different groups. Here are just a few:
U of D Jesuit High school
Brother Rice High School
Catholic Central High School
St. Catherine High School
Marian High School
Academy of the Sacred Heart
Shrine High School
Loyola High School
Bishop Foley High School
Spiritus Sanctus Academy
Powers Catholic High School
Our Lady of Sorrows
Gabrial Richard – Ann Arbor
Gabrial Richard – RIverview
Mercy High School
Notre Dame High School
Everest Academy
Cardinal Mooney High School
Our Lady of Good Counsel School
De La Salle High School
fire up the fun and fellowship