Our Lady of the Fields Camp in Brighton, Michigan Set for Significant Improvements
Brighton, MI: Arlene Curioca has sent her four children to Our Lady of Fields (OLF) Camp in Brighton so they can enrich their faith in a fun and entertaining way. "It is a place that really brings the community together," said Curioca. "It brings us together in faith and strengthens our relationships; I want my kids to continue to have that experience."
The mission of OLF is to engage youth and enable generations to encounter Christ through adventurous, faith-based, and nurturing programs utilizing the beautiful environment of God's great outdoors. The vision is to connect families and communities who share the same core values through a culture centered on Christ and teachings of the Catholic Church. Every year, OLF hosts thousands of school-aged children for fun, engaging camp experiences amid God's beautiful outdoors.
Through the leadership of Bishop Francis Kalabat, OLF launched a $5 Million Capital Campaign spanning over the next two years. The capital campaign is designed to update existing facilities, add essential amenities, build new features, and enhance activities to better engage, entertain, and teach the youth who attend.
"Camp gives you a greater experience of God," said Bishop Francis Kalabat, St. Thomas Chaldean Eparchy. "God isn't just experienced at church. He is experienced in nature, through interaction with others and through sports. That is what Our Lady of the Fields Camp offers, a fuller experience of community in the light of God."
"The camp sits on a beautiful piece of property on the waterfront," said Mike Hickey, executive director. "It's designed to provide our campers and retreatants with the best and most exciting experience imaginable. We have high and low ropes courses. We are adding a zipline that will run across the lake, and we are improving our sleeping cabins as well as making other improvements at the camp."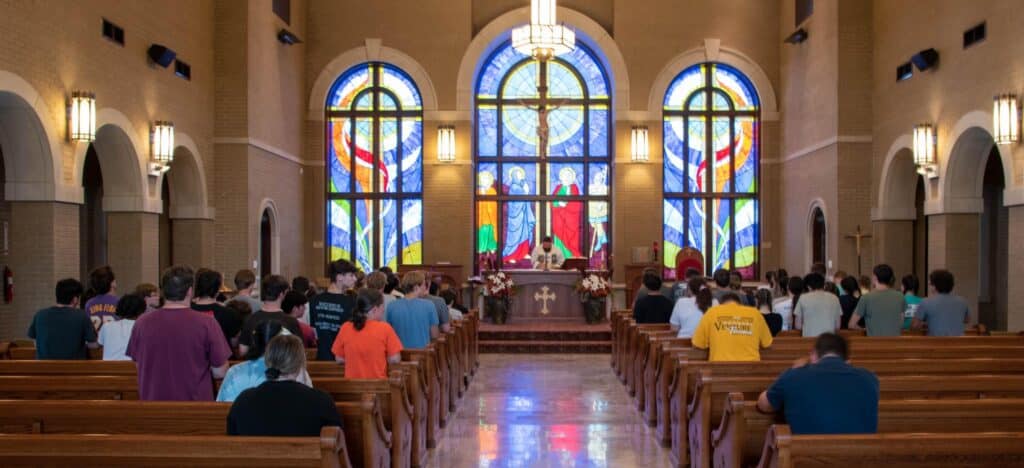 Our Lady of the Fields Camp has partnered with Camp Damascus from the Diocese of Columbus, Ohio to offer their premier Catholic Youth Summer Camp (CYSC) program here in Brighton. "This partnership is a blessing to the surrounding Catholic communities as Damascus continues to bring authentically Catholic revival to its expanding mission territory," said Fr. John "Come, Holy Spirit!"
In addition to hosting week-long camps, several schools, and organizations around Southeast Michigan have utilized the camp for retreats, workshops and other programs. "The list of Catholic Schools as well as their leadership teams who organize events and retreats at our camp continues to grow," said Hickey. "It is an ideal setting for team building exercises as well as for prayer and fellowship."
With the support from the community, OLF will be empowered to evolve into the next phase, building a haven for the community to unite and spiritually grow in their faith for countless generations to come.
Contributors to the campaign will have the opportunity to sponsor individual buildings or activities and have their family name or names of their choice on a special plaque in their honor. They can do so by going to https://olf.camp/capital-campaign/
###
Media Contact: Mike Hickey, Executive Director at (248) 379-0943, [email protected] or Vanessa Denha Garmo at (248) 830-8605, [email protected]