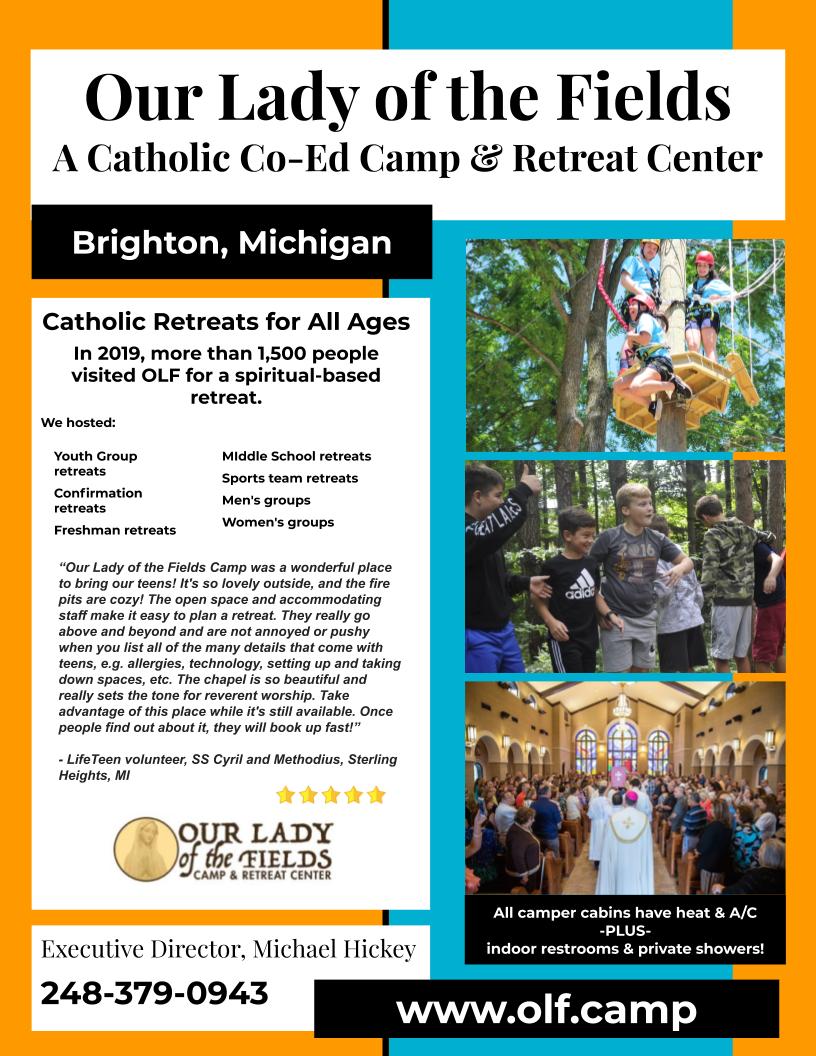 Our Lady of the Fields Camps is committed to using our grounds, facilities, and people to serve anyone who shares our love of community and the power of the Holy Spirit in action.
One way we feel called to do this is by offering retreats at the camp to area teens. Teens are our future leaders, our future clergy, and our future moms and dads. These years in their lives are crucial. We need to present them with as many opportunities as possible to get to know themselves better, to get to know their peers better, and to get to know the Lord better.
For 2019, we are starting to offer two kinds of Teen Retreats: 1) OLF Lead retreats for teens who are not affiliated with a particular parish youth group and 2) Catholic Parish Youth Group retreats, in which the OLF staff and the Parish leaders combine efforts to present a high-quality experience.
Through the efforts of many helping hands, the Lord has blessed us by providing such a beautiful environment to worship Him. We feel a strong conviction to utilize our camp to its maximum capacity, so that God's work may be carried out among his children.
Please join us at the OLF Retreat Center!